WHAT OUR CLIENTS ARE SAYING
Our Company has been associated with LMTS for 15 years, and we have had a great working relationship with them from their Rep's to the billing department!
Controller/Accountant/HR/A/P Mgr

"L&M Transportation Services acts as a valuable liaison between my suppliers and stores on my larger shipments.  Through their expertise, I am able to get timely, efficient, and cost effective delivery of my products. I highly recommend their services!"
Ellis McCulloch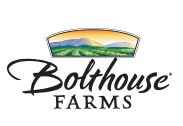 We have been working with LMTS for years out of our seasonal Georgia facility. Chad and his staff make life easy for us here with their exceptional service. If we need to add 10 trucks we can do it without hesitation because I know I can give them to LMTS and they will get it done. They provide multiple e-mail updates daily tracking all of my loads and have somebody in the office 24 hours a day. It's nice to be able to send them loads and not even have to worry about them anymore because I know they are in good hands.
Logistics Analyst , Wm. Bolthouse Farms Inc. - Fresh Logistics
I would like to take this opportunity to thank all of the people at LMTS on the job you did shipping our watermelons … we have never had it so easy! Normally we wait on trucks one to three days before they show up.
Kenny Bennett
We have been working with L&M and LMTS for over 49 years. Maddy Devine and company do an outstanding job and it is a pleasure doing business with them. We look forward to many more years together.
W.T.B, Inc.
"20 years of business with L&M Transportation, always very professional and competitive. Comforting to know you have someone you can trust to get the job done."
Kevin M Pacific Shores Produce
Now that you have seen how others praise us, don't you want to contact us?
At LMTS, serving our clients is our top priority. We are committed to insuring that your shipments are deployed and reach their destinations on time and in tact. All you need to do is give us a call.
Let's Get Moving